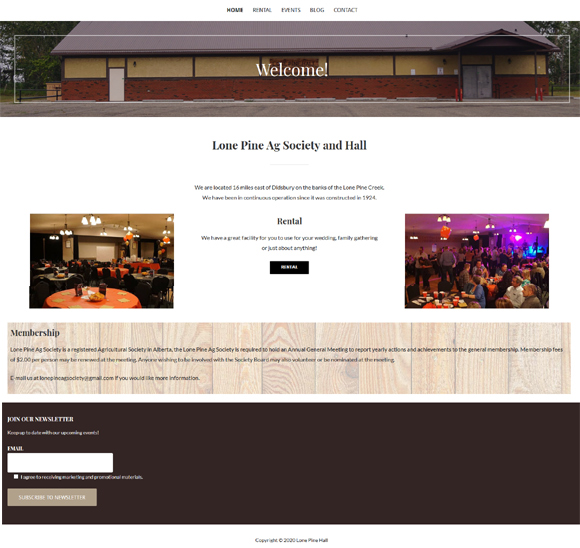 Lone Pine Ag Society
www.lonepineagsociety.ca
The website design isn't completely ours. They needed to change hosting and were looking for a new design for their website. The look was set up for us and we put it into a system they could easily use. WordPress was chosen because they already were familar with using that for edits.
Created with WordPress
Launched March 2020