You've decided you want a website. That's great! We understand that there are quick, easy methods to make yourself known the world. With all of the websites in the world, though, what will make your website stand out in the crowd?
JimBits Solutions develops websites that go beyond the ordinary.
Jim and Twyla Penner will sit down with you and discuss how you can best represent your business or organization through an online presence. You're not from the area? No problem! We literally have clients around the world and we have the skill and the motivation to help you promote who you are and what you do.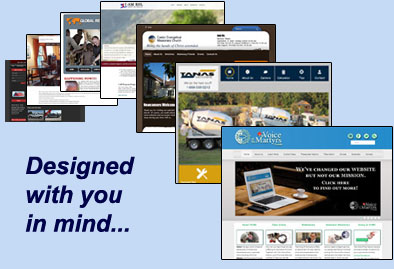 We offer:
Mobile friendly layouts
"Content Management Systems" so you can make changes as easily as typing a letter.
Regular updating service, if you would prefer to leave the changes to us
E-commerce catalogue or classified ads for online sales, including integrating with your bank, with PayPal or other secure payment options
Social media integration
Bulk email newsletter capabilities
Podcasts, blogs, RSS feeds
Multimedia features/online video
Photo albums
and much more ...
COVID-19 Response
During this time of international crisis, we understand that online communication is crucial. We will do our best to stay on top of any issues that may come along. In conjunction with government regulations, we are restricting face-to-face interactions. If you wish to talk to us about your website needs, please call or email and arrange a time to discuss these needs.
If you have a payment due, consider the online payment options available (click here).